UMH Systems GmbH
Celebrating 2 years of revolutionizing the manufacturing industry
🎉 We're excited to celebrate the 2nd anniversary of the United Manufacturing Hub!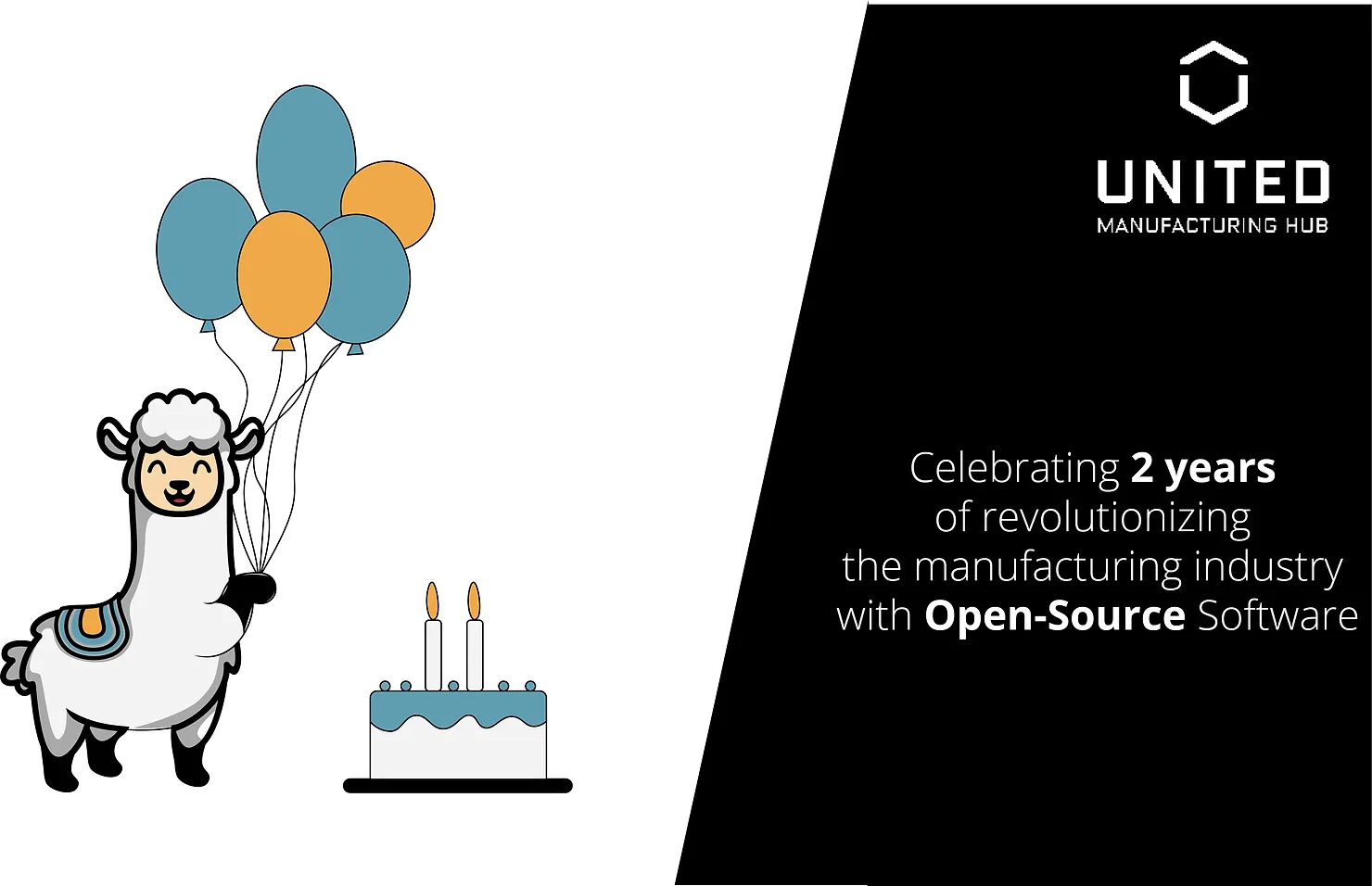 It's already been 2 years since we founded the United Manufacturing Hub as an Open-Source solution and grew a community of like-minded people around it.
However, the idea for the UMH stack started many years ago with Jeremy while he was working as a project manager at DCC in Aachen and Singapore. Back then, he worked with different clients in the manufacturing industry where he noticed that the solutions available to them offered little value, or as Jeremy would call them, "overpriced bullshit solutions."
Determined to create a better solution, Jeremy developed a sensor kit that could be retrofitted into machines to collect valuable data. This was the first step to digitize factories all over the world.
Realizing that similar Open-Source tools (Node-Red, Grafana, Docker, and more) were being used repeatedly, Jeremy and his team started to develop the UMH stack, a comprehensive toolkit that streamlines the integration of solutions in the manufacturing industry.
It was at that time when Alex joined forces with Jeremy to take the UMH stack to the next level. The two gained experience working on projects for a big consultancy company as a system integrator.
Doing the same tasks repeatedly, they decided to shift the focus from integrating IoT solutions to building a product that helps fellow engineers with the integration.
During that time, they met Christian, who had just finished his MBA and was working on an AI project. He got involved in the project and brought the missing communicational and business-related skills to the table.
As Alex and Jeremy would frame it:
"We were sitting in a room with 8 mechanical engineers and IT experts and cold-calling people, our worst nightmare. It is crazy what a nerd can do, just to avoid calling somebody. We were cleaning our shoes (2 - 3 times in a row), cleaning our desks, grabbing drinks, etc. Then we found out that there are people who actually like talking to other people and searched for an extrovert."
From there, the three complementary founders came together and founded the United Manufacturing Hub. They believed in the power of community, which is why they Open-Sourced the project and started to connect to like-minded people.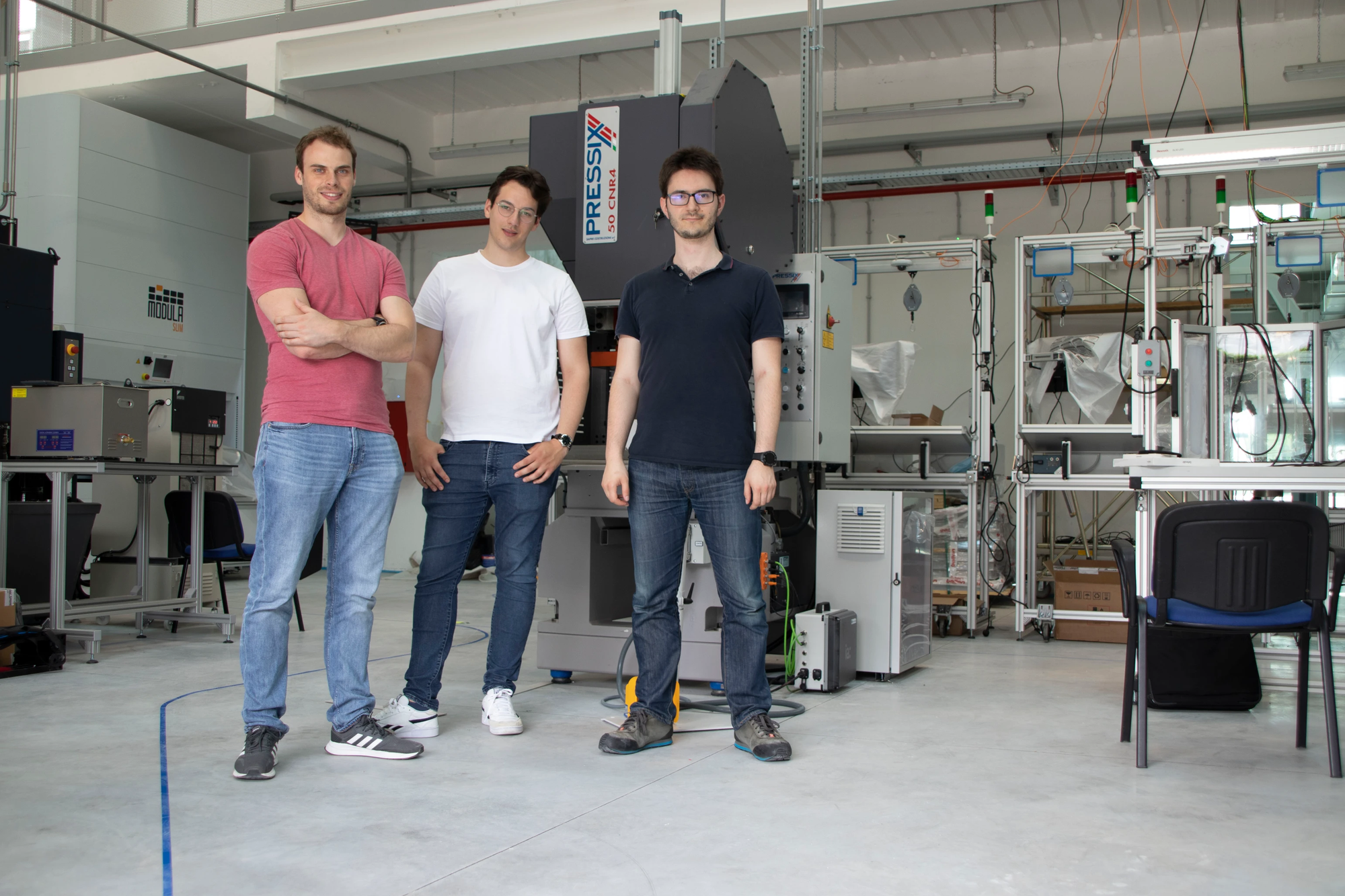 To date, UMH has been developing in every aspect. Starting off as a vision from the three founders, the company has now grown to 11 employees, has further developed the stack that is deployed all over the world, and has established a vibrant community with people from every background.
Our goal since founding has been to create a place where OT uses IT with the power of Open-Source.
It's been an amazing journey so far, and we can't wait for many more years to come!
---
Come an join the community at our Discord: https://lnkd.in/ea6VQQR3

Do you want to test it out?  Have a look at our Learn Center and get started: https://learn.umh.app/
And of course feel free to contact us directly through our contact form.
Want to Learn More?
Discover guides on Unified Namespace, IT/OT architecture, and essential tools. Start your journey with the United Manufacturing Hub today!