UMH Systems GmbH
United Manufacturing Hub Community Meeting: Explore Real-World Use Cases
Join our United Manufacturing Hub Community Meeting to explore real-world use cases, featuring Node-RED, TimescaleDB, Kafka, MQTT, Grafana, and more.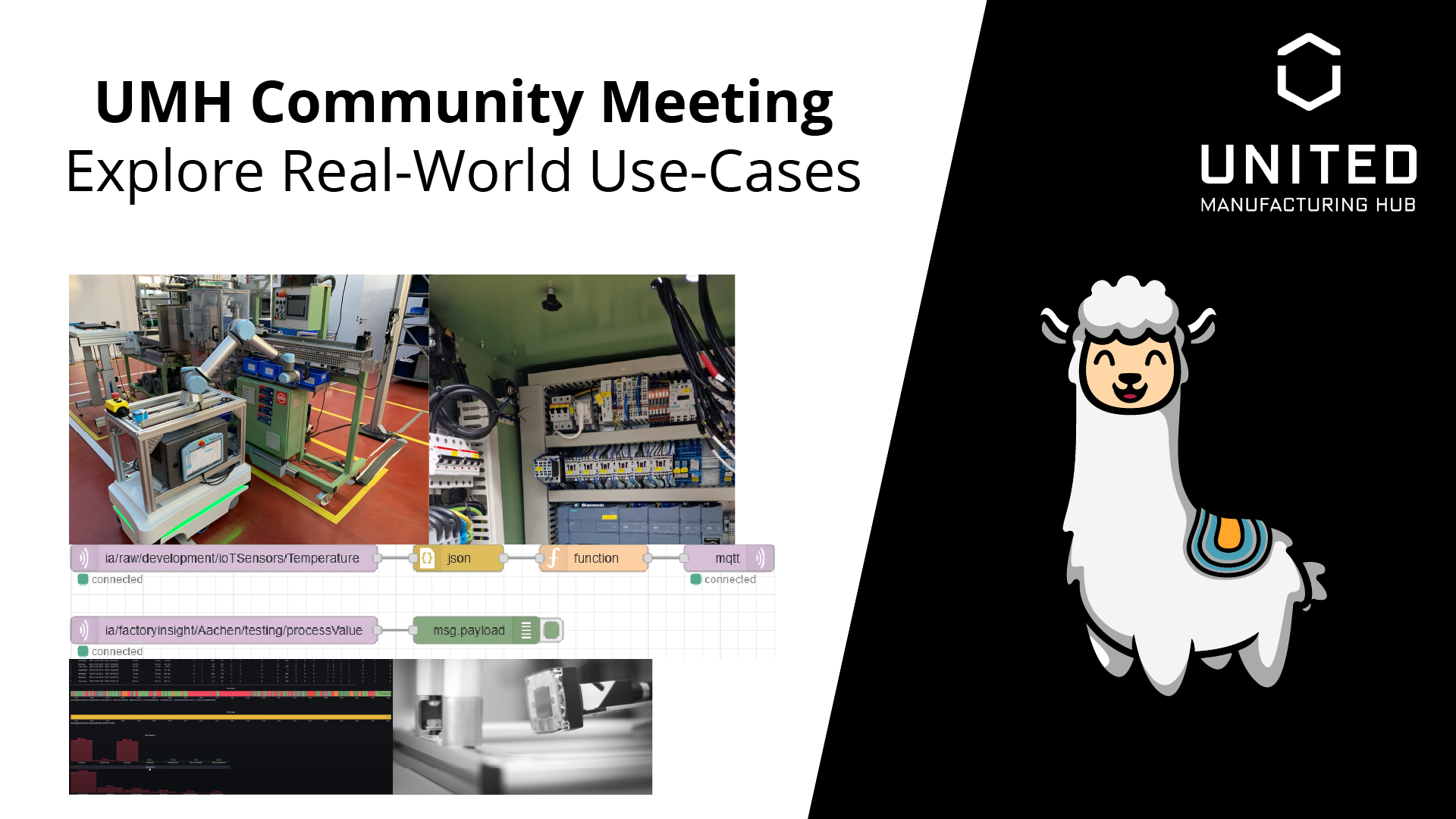 We are excited to announce our first United Manufacturing Hub Community Meeting, where users and customers from the automation and developer communities will showcase their innovative applications of our Open-Source Blueprint for Industrial IoT. By leveraging cutting-edge solutions like Node-RED, TimescaleDB, Kafka, MQTT, and Grafana, industry professionals are revolutionizing the way they digitize production processes and optimize IT/OT infrastructure. Join us to learn from their experiences, gain valuable insights, and network with like-minded professionals.
💡 Here's a sneak peek at what to expect:
Building operator dashboards with Node-RED
Retrofitting legacy production equipment using ifm sensors
Connecting to PLCs via multiple protocols
Leveraging the Historian feature for shopfloor data analysis
Employing Shopfloor Analytics to craft OEE dashboards
Utilizing LoRaWAN for temperature monitoring in electrical cabinets and part counting in robotic assembly cells
And even witnessing applications in agriculture!
Don't miss this unique opportunity to explore real-world use cases and learn from the experiences of our vibrant community. Join us at the United Manufacturing Hub Community Meeting and connect with industry professionals who share your passion for digital transformation and Industry 4.0.
Event Details
🗓️ Date: 2023-04-14 (Friday)
⏰ Time: 15:00 - 16:00 CET / 10am - 11am EDT / 17:00 - 18:00 TRT
🔗 Register now: https://form.typeform.com/to/CLZHY5wW
Want to Learn More?
Discover guides on Unified Namespace, IT/OT architecture, and essential tools. Start your journey with the United Manufacturing Hub today!