United Manufacturing Hub joins the Open Manufacturing Platform
The United Manufacturing Hub is happy to announce that we are now part of the Open Manufacturing Platform, a global alliance that drives innovation across the manufacturing community and value chain.
Our vision is to drive industry forward with digital transformation. The United Manufacturing Hub is an Open-Source stack to help factories face Industry 4.0 and IIoT challenges. We look forward to sharing our solution and exchanging knowledge with like-minded companies.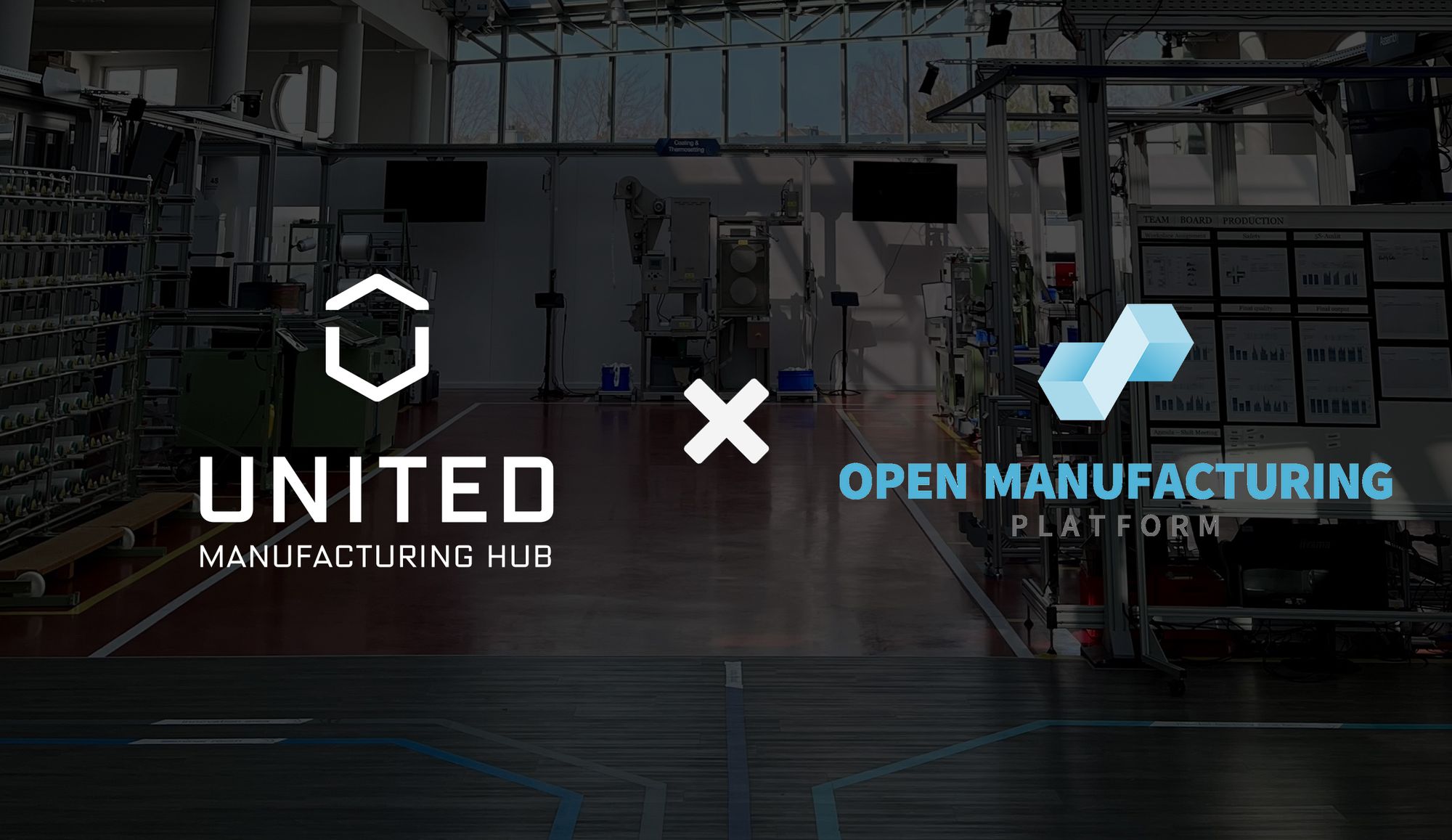 Open-source is the future - this trend is proven by the fact that more and more companies, are shifting their solutions towards Open-Source. There are many advantages of Open-Source software. Primarily, it is more cost effective and allows companies more flexibility to adapt the software to their specific needs. This improves the accessibility for companies that normally would not be able to afford propriety software.
The Open Manufacturing Platform brings together business leaders and technologists from manufacturing companies, technology solution providers, system integrators and more to drive innovation across the manufacturing community and value chain. This global alliance aims to solve critical manufacturing challenges by bringing forward platform-agnostic solutions, open standards and technologies to enable smart manufacturing, break down data silos, and solve real problems for all of us — regardless of technology, solution provider, or cloud platform.
Our constant goal as a company is to build a community of Open-Source-Enthusiasts, to generate inspiration and ideas for progress.
Joining the Open Manufacturing Platform will also help us to further develop the United Manufacturing Hub based on the respective user needs and feedback. We are happy about the alliance at the Open Manufacturing Platform, as we can share our solutions as well as our vision with like-minded people.
"The Open Manufacturing Platform looks forward to welcoming the United Manufacturing Hub. Their vision for a future where every company runs on open-source aligns with ours. We believe that their presence in our community will help drive the conversation around Open source forward."
- Joaquin Prado, Program Manager at Linux Foundation and OMP
"The merging of IT and OT forms the basis for all modern software applications in industry. The resulting information is valuable, and enables optimization potential in corporate and production processes to be fully exploited. We are also convinced of the benefits of open source because it delivers the greatest possible added value for everyone."
- Christian Proch, Co-Founder and CFO of UMH Systems GmbH
For more detailed information on the OMP program and our contribution, have a look here
If you want to know more about our Open-Source Software, have a look at our United Manufacturing Hub:
Want to Learn More?
Discover guides on Unified Namespace, IT/OT architecture, and essential tools. Start your journey with the United Manufacturing Hub today!