United Manufacturing Hub Relicensed to Apache 2.0: Our Offering for System Integrators And Other Vendors In The Industrial IoT
We're excited to announce that the United Manufacturing Hub (UMH) is switching from AGPL to the Apache 2.0 license. This change will give system integrators and other vendors more freedom to create their own services and products on top of UMH, leading to increased adoption and improved reliability.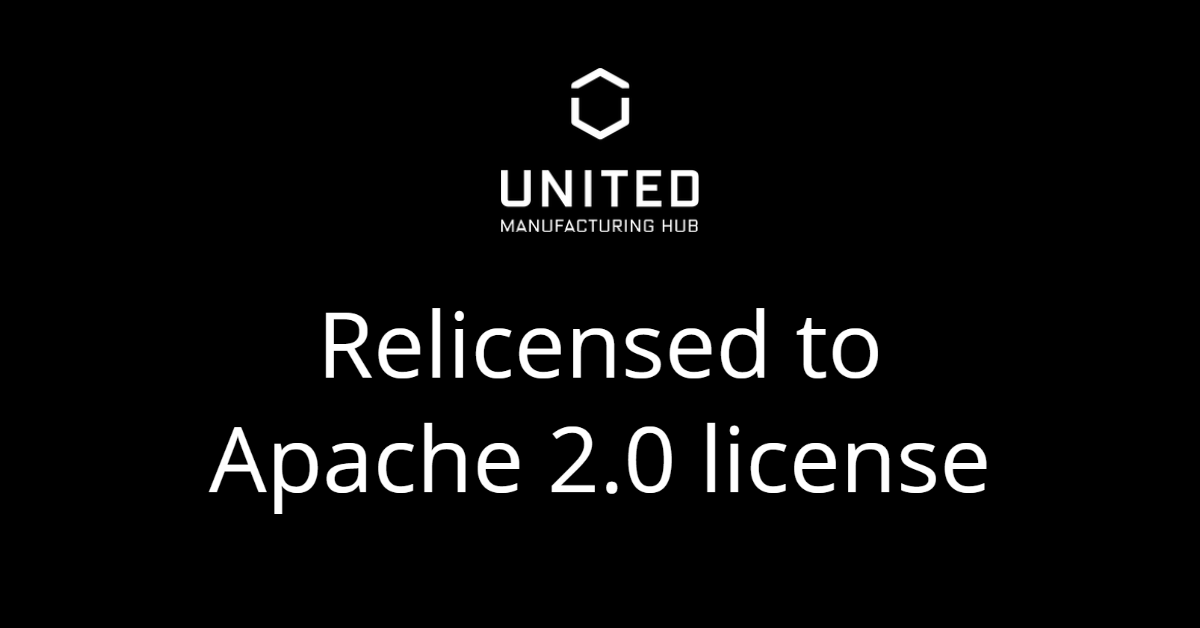 We're letting you know that we've made an important change to the United Manufacturing Hub. We've decided to relicense our core open source projects from the Affero General Public License (AGPL) v3 to the Apache License 2.0.
We've been closely watching the evolution of license regimes in the open source industry, and we've seen almost every at-scale open source company that we admire (such as Grafana, Elastic, Redis Labs, MongoDB, Timescale, Cockroach Labs, and many others) move to a non-OSI-approved source-available license. This shift in the industry is what brought us to the AGPL in the first place, but we've decided that it's time for a change.
Our current strategic approach involves monetizing through our Enterprise License, which provides our customers with unlimited support and a guaranteed software lifecycle for their instances of the United Manufacturing Hub. Additionally, a new product, our Management Console, is on its way, which allows non-IT users to set up, manage, and monitor their entire IT/OT infrastructure. Therefore, we no longer see any risk coming from cloud providers, and we believe that relicensing our projects to Apache 2.0 will help increase adoption and ultimately improve reliability, scalability, and maintainability.
Christofer Dutz, Board Member at The Apache Software Foundation, welcomes this change:
Happy to see you moving from a more restrictive license towards more open one. I strongly believe that permissive licenses are the motor that drives open-source communities.
With Apache 2.0, we're offering you, system integrators and other vendors in the IIoT field, a clear path to use the United Manufacturing Hub. With Apache 2.0 you can use it without any further permission or commercial relationship from us to offer your customers integration and maintenance services for IT/OT integration or architecture, or managed IT/OT architecture offerings (IaaS or SaaS).
However, you are not allowed without a commercial relationship to use any of our logos, say that you are certified, or make any other use of our trademarks and company names. You also cannot sue us without any commercial relationship if something breaks at your customers and you need to include in the fine-print that you have been using the Open-Source version of the United Manufacturing Hub.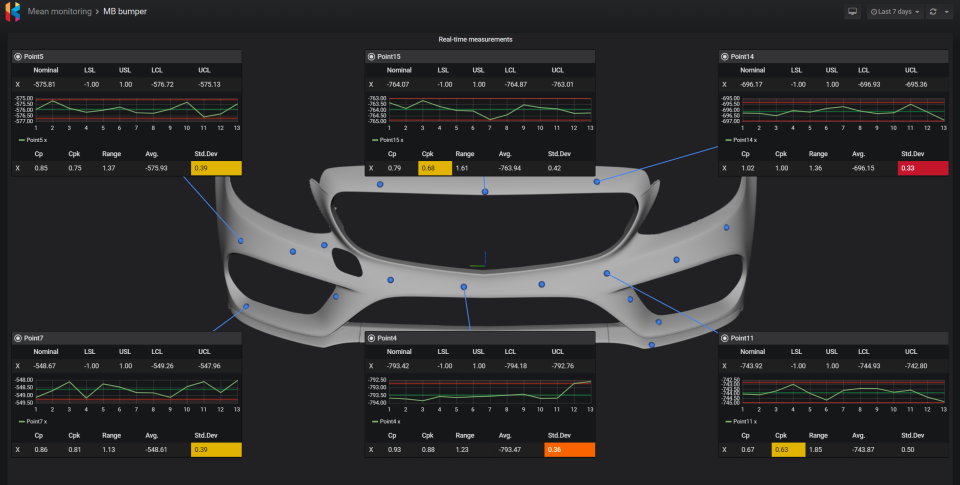 We believe this is a great deal, but it gets even better with a commercial relationship. You can resell our Enterprise License to your larger customers and earn a commission ranging up to 50% of the license fees based on the level of integration and support you provide. The pricing for customers starts at 36k EUR / year / factory, and can be customized to meet their specific needs, such as advanced service level agreements, ownership of multivendor use-cases, consulting services, and proactive updates. If anything goes wrong with the product and you're not able to handle it yourself, we'll back you with 24/7 support from our experts. The Enterprise License always includes the Management Console, so most problems your customers might have are already solved.
If the Enterprise License is unattractive for smaller companies due to budget constraints or because they don't need enterprise support, you can still re-sell our Management Console as a UMH certified system integrator.
We understand that you may have questions about this licensing change, and we welcome them. You can ask them in our Discord channel or contact us via our website. We look forward to working with you as we continue to improve the United Manufacturing Hub and bring the best IT/OT tools and technologies to the manufacturing industry.
Want to Learn More?
Discover guides on Unified Namespace, IT/OT architecture, and essential tools. Start your journey with the United Manufacturing Hub today!