UMHLens / OpenLens
Changing temporarily the version of a Docker container in Kubernetes
This article explains how to change the version of a Docker container deployed in a Kubernetes cluster. This involves changing the Docker image tag. This can be the case if you, for example, want to try out the latest development version.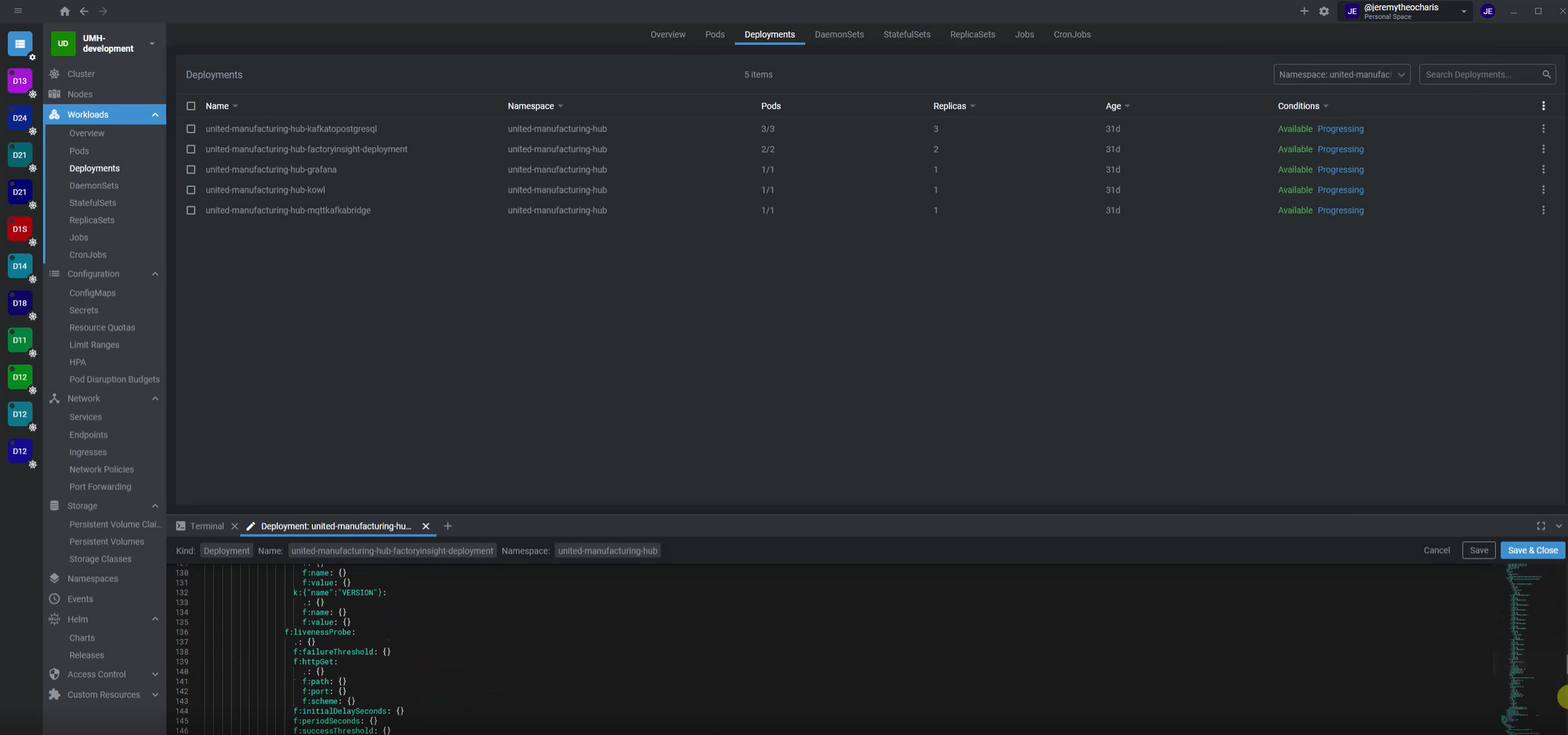 ⚠️
This change is only temporary and will be overwritten on the next Helm Upgrade / Helm chart change. If you want permanent changes, please just adjust it in the Helm Chart.
Want to Learn More?
Discover guides on Unified Namespace, IT/OT architecture, and essential tools. Start your journey with the United Manufacturing Hub today!